Protecting Reproductive Rights & Access to Information
The Supreme Court decision in Dobbs v. Jackson Women's Health Organization has raised urgent questions about the privacy of people seeking reproductive care. State laws that criminalize abortion, and deputize private citizens to sue, create frightening incentives for law enforcement and civilians to seek out private information about patients and the providers who support them.
In the wake of the decision, CDT is mobilizing advocates, providers, and policymakers to protect health data privacy – calling for companies to reform their data practices, supporting state and federal policymakers, and continuing to fight for strong privacy laws.
We're also working to protect people's access to accurate, reliable, and safe information online—pushing back on state laws that seek to censor abortion-related websites, and urging tech companies to combat misleading websites and boost trusted sources online.
Best Practices for Protecting Reproductive Health Data
This is a practical guide for company decision makers, product designers, developers, advocates, and concerned customers to understand the privacy concerns inherent to many data collection practices, and how companies can act.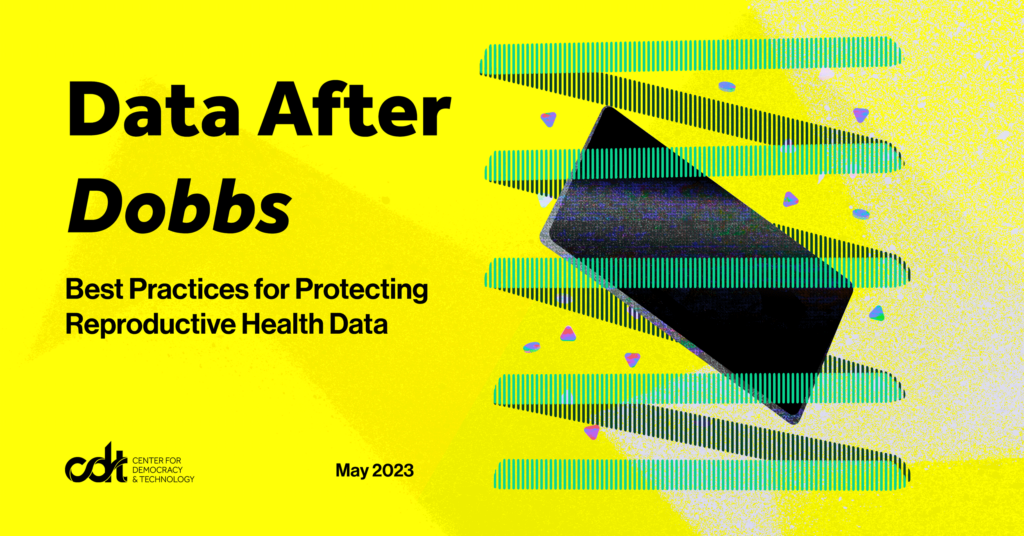 Field Guide to Blocking Statutes: Limiting Interstate Abortion Investigations
A field guide, drafted by Yale Law School's Media Law Clinic and supported by CDT to assist state legislatures in protecting against compelled disclosure of reproductive health data that would assist litigation in states criminalizing abortion.