Centering Disability in Technology Policy: Issue Landscape and Opportunities
Undertaken as a collaboration between the American Association of People with Disabilities (AAPD) and the Center for Democracy and Technology (CDT) with the support of Freedman Consulting, this report is intended to help public interest organizations do more inclusive, effective work at the intersection of technology and disability issues in the United States.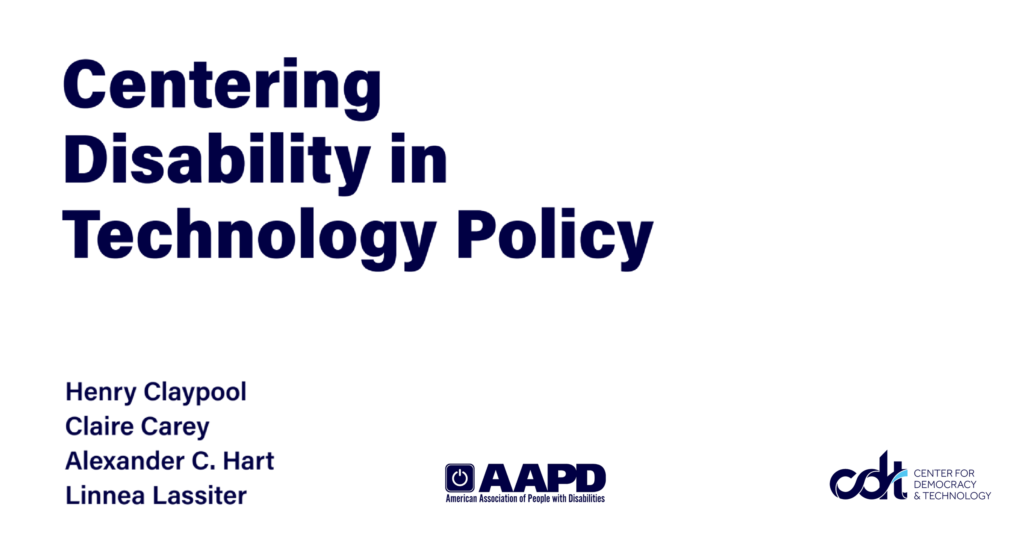 Making Transparency Meaningful: A Framework for Policymakers
The term transparency is everywhere in policy debates. This paper sets forth a conceptual framework for transparency about practices that affect users' speech, access to information, and privacy from government surveillance. It maps and briefly describes current and past efforts at transparency in four distinct categories.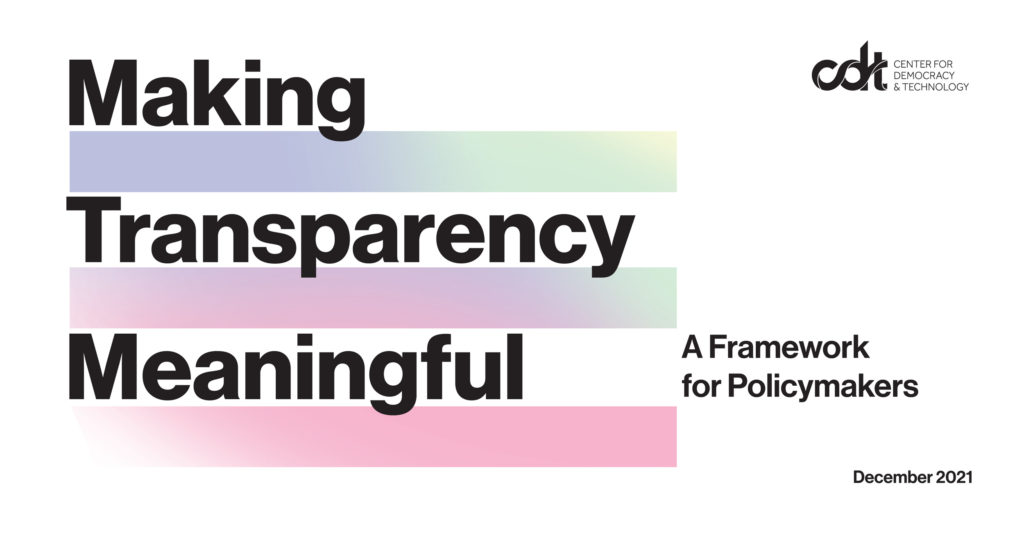 Tech Talk: The Patriot Act Turns 20
Twenty years after the passage of the #PatriotAct, CDT took some time to dig deep and ask a few fundamental questions: What were the key civil liberty concerns back in the fall of 2001 and how has government surveillance activities changed over the last two decades?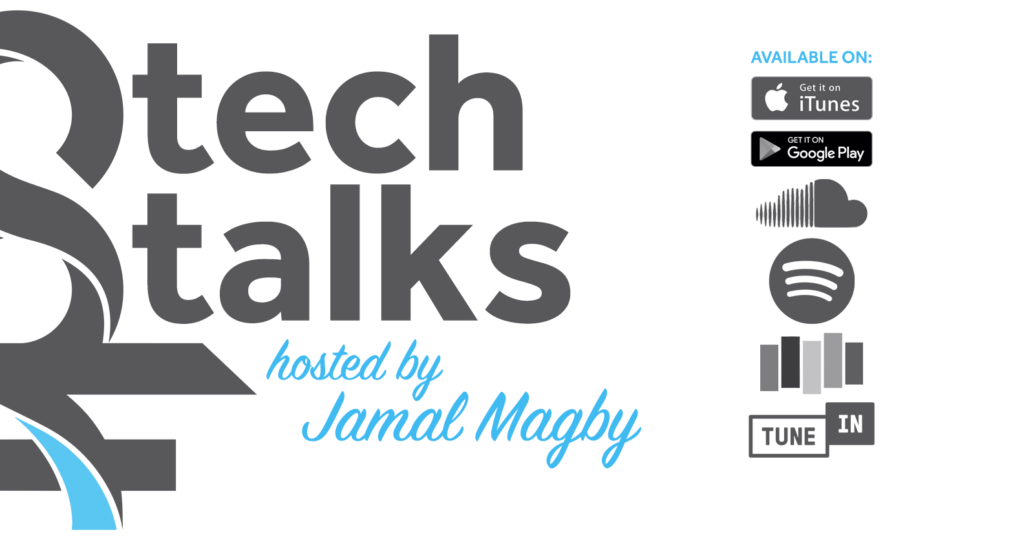 Legal Loopholes and Data for Dollars: Law Enf. and Intel Agencies Buying Your Data from Brokers
This report between our Research + Security & Surveillance teams examines the concerning & rising practice of law enforcement & intelligence agencies sidestepping legal processes by obtaining data on Americans through commercial purchases from data brokers.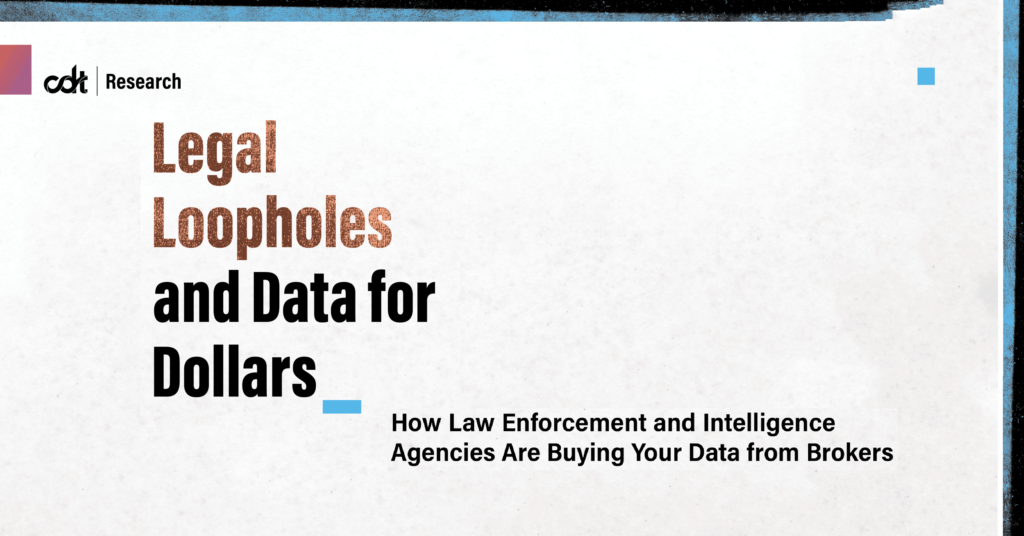 Online and Observed: School-Issued Devices and Student Activity Monitoring Software
In this report, we examine whether students who receive school-issued devices are subject to more monitoring than their peers who have their own devices. We also examine local education agencies' motivations in implementing monitoring and how they communicate about it with parents and students.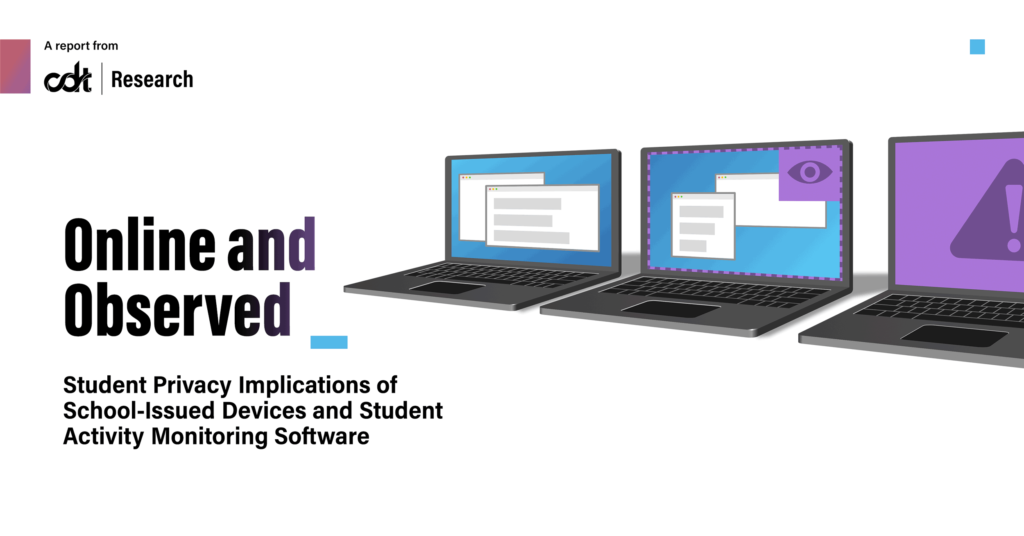 Outside Looking In: Approaches to Content Moderation in End-to-End Encrypted Systems
A new front has opened up in the Crypto Wars: how providers of end-to-end encrypted communications services can and should moderate unwanted content. This report finds effective ways to moderate problematic content within end-to-end encrypted systems without sacrificing users' fundamental rights to privacy, free expression, & security.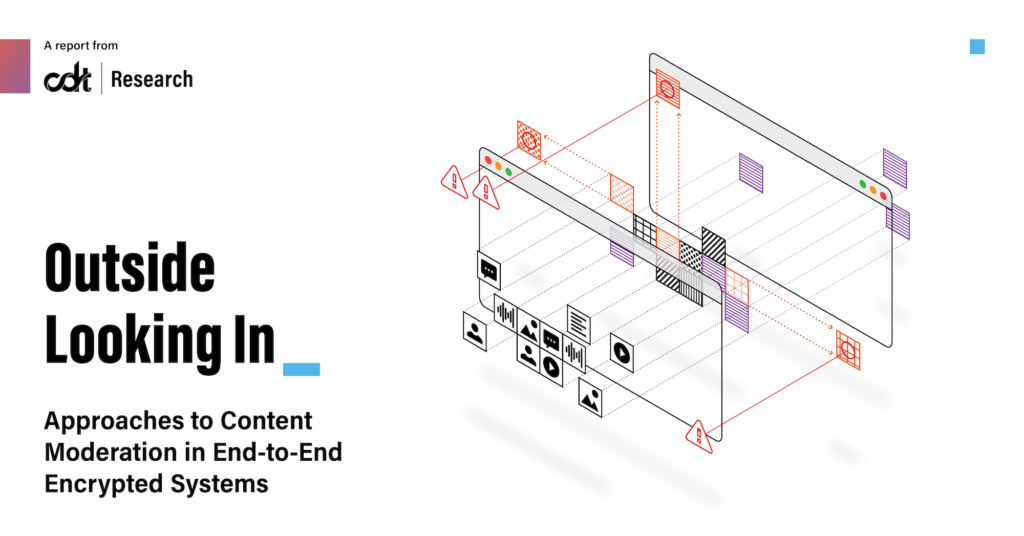 Warning: Bossware May Be Hazardous to Your Health
Employers are increasingly deploying technologies (bossware) that allow continuous surveillance of workers and automation of their supervision. This report details ways to help shield workers from some of the most harmful effects of bossware and points legislatures towards more comprehensive protections.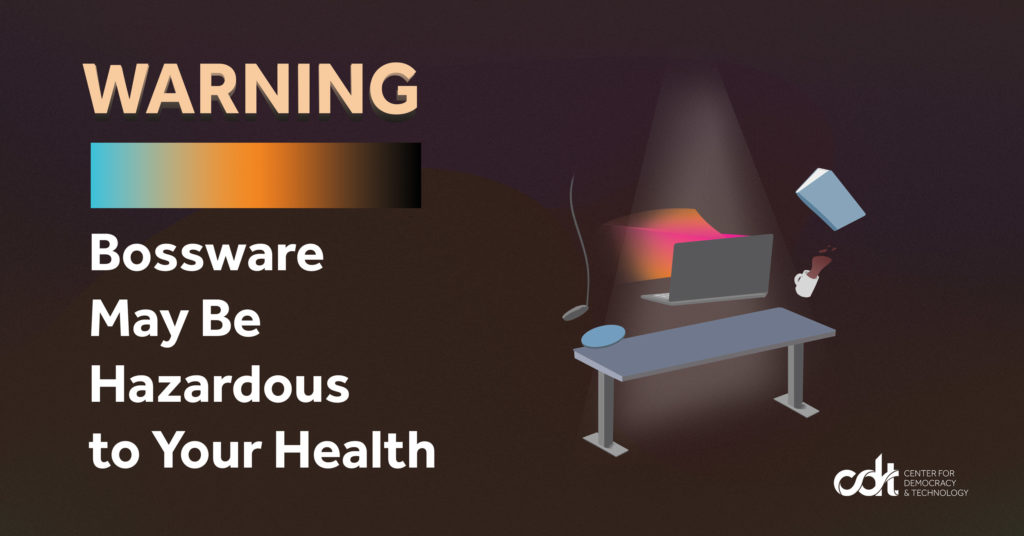 Our Work Has Never Been More Important
At the Center for Democracy & Technology (CDT), we believe in the power of the internet. Whether it's facilitating entrepreneurial endeavors, providing access to new markets and opportunities, or creating a platform for free speech, the internet empowers, emboldens and equalizes people around the world.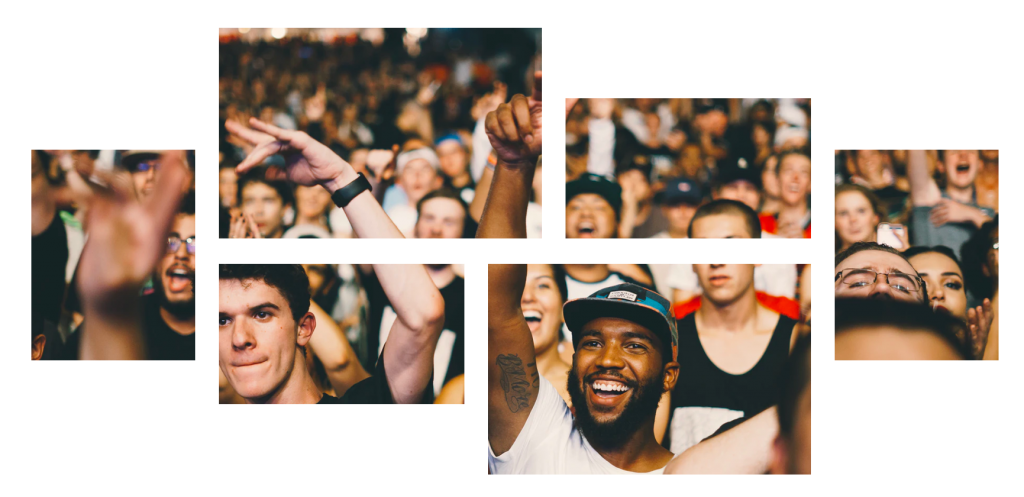 CDT's 2020 Annual Report
In 2020, the Center for Democracy & Technology engaged directly with the tensions between democracy and technology, fulfilling our mission of putting democracy and individual rights at the center of the digital revolution. Read more about how we worked to bridge that divide in our 2020 Annual Report.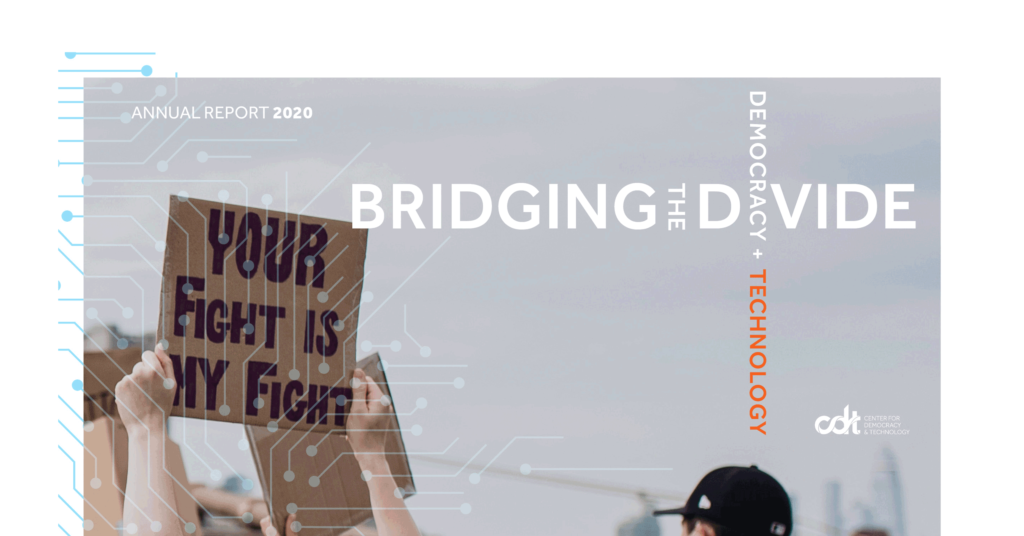 Who We Are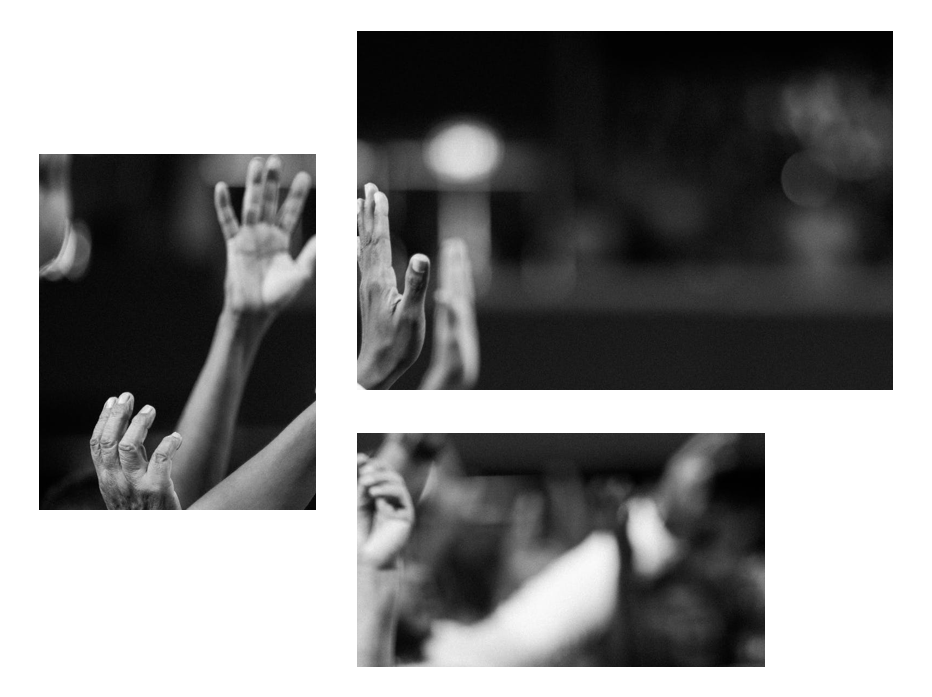 We are a team of experts with deep knowledge of issues pertaining to the internet, privacy, security, technology, and intellectual property. We come from academia, private enterprise, government, and the non-profit worlds to translate complex policy into action.
Check Out CDT'S Podcast – Tech Talk
Tech is all around you – and now, insights on the tech policies that are shaping your digital world can be added to your podcast playlist. You can find CDT's Tech Talk on Spotify, SoundCloud,  iTunes, and Google Play, as well as Stitcher and TuneIn.
Do the possibilities presented by an innovative, open, and free internet inspire you? Do you find yourself engaged in passionate discussions about privacy policies? Are you yearning to put your expertise to work on Internet neutrality legislation? If so, you might be a great fit for our team. View our open opportunities.