CDT Applauds Bipartisan Vote on Landmark Surveillance Reform Bill
CDT welcomed the House Judiciary Committee's broad bipartisan 35-2 vote to advance the Protect Liberty and End Warrantless Surveillance Act (H.R. 6570). This bill — the strongest surveillance reform passed out of Committee in 45 years — would close a loophole in Section 702 of the Foreign Intelligence Surveillance Act that has been repeatedly misused to seek out Americans' communications.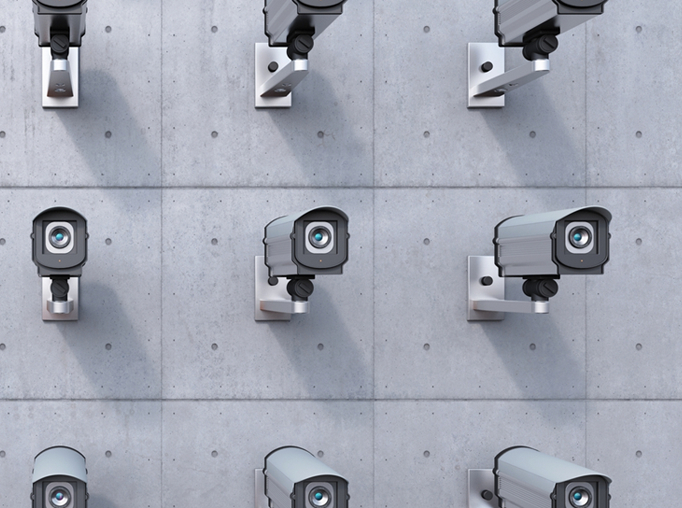 CDT Welcomes White House Executive Order on AI
CDT welcomes the Biden Administration's Executive Order for safe, secure, and trustworthy development and use of AI. This latest action from the White House addresses a number of areas that are critical for ensuring responsible AI practices by both the private and public sectors.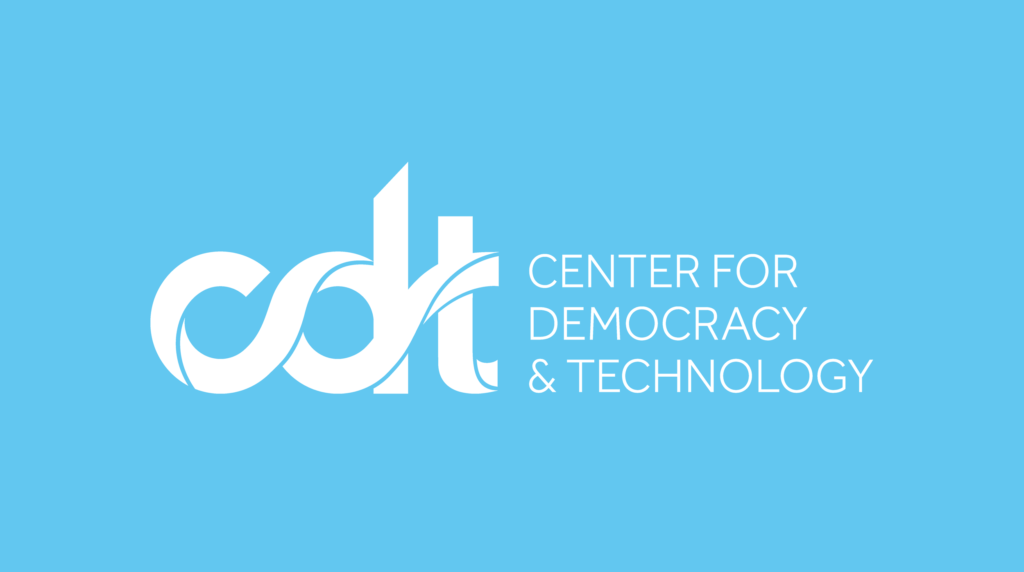 Tech Talk: Reflecting on the Anniversary of the ADA with Alex Givens & Ariana Aboulafia
In this episode of our Tech Talks podcast, you'll hear from CEO Alex Givens and policy counsel Ariana Aboulafia as they discuss the ADA, its legacy, and some of the most pressing issues in technology policy for disabled people.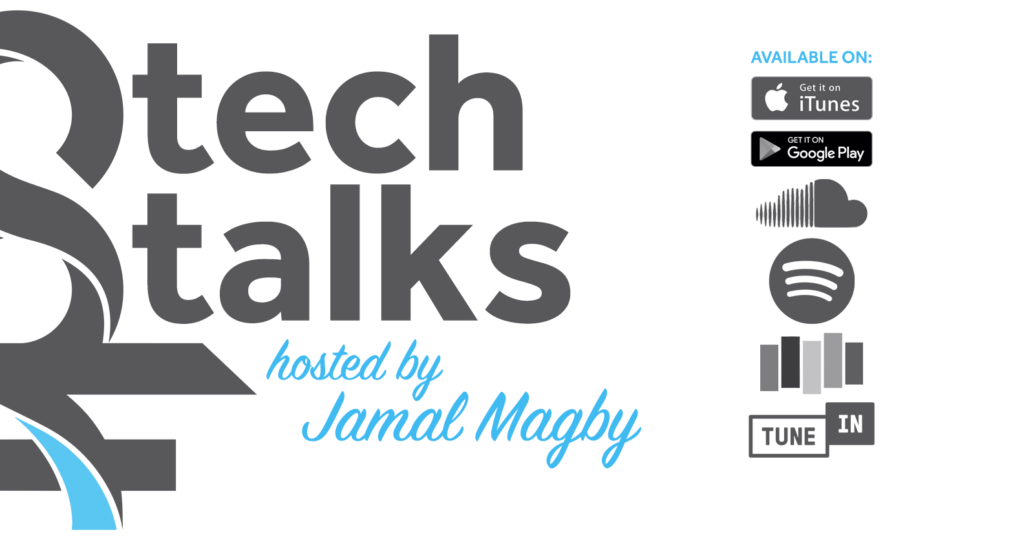 Beyond the Screen: Parents' Experiences with Student Activity Monitoring in K-12 Schools
CDT recently conducted interviews with parents whose children have experienced short- and long-term consequences based on the use of student activity monitoring technology, shedding light on the first-hand experiences of students and their families who were impacted.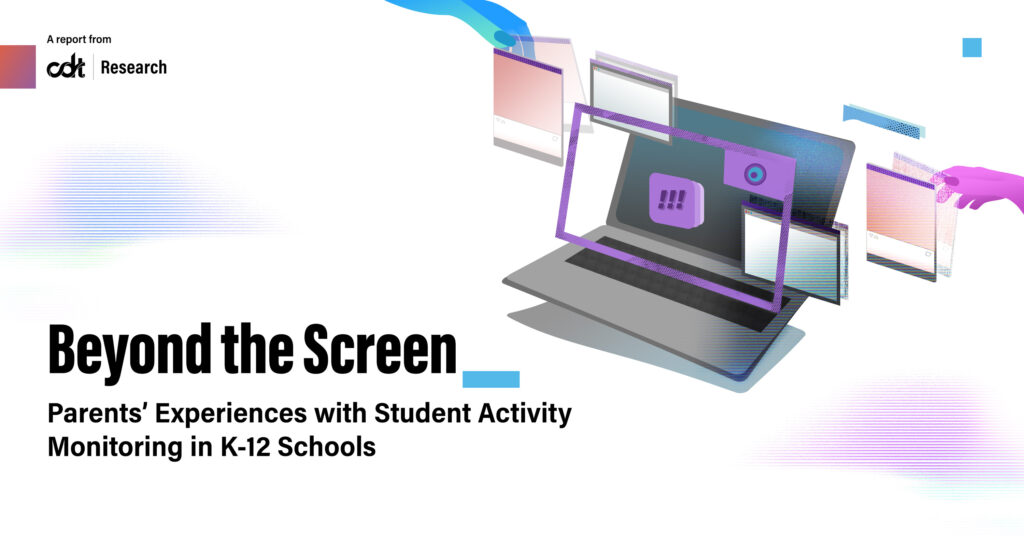 Best Practices for Protecting Reproductive Health Data
This is a practical guide for company decision makers, product designers, developers, advocates, and concerned customers to understand the privacy concerns inherent to many data collection practices, and how companies can act.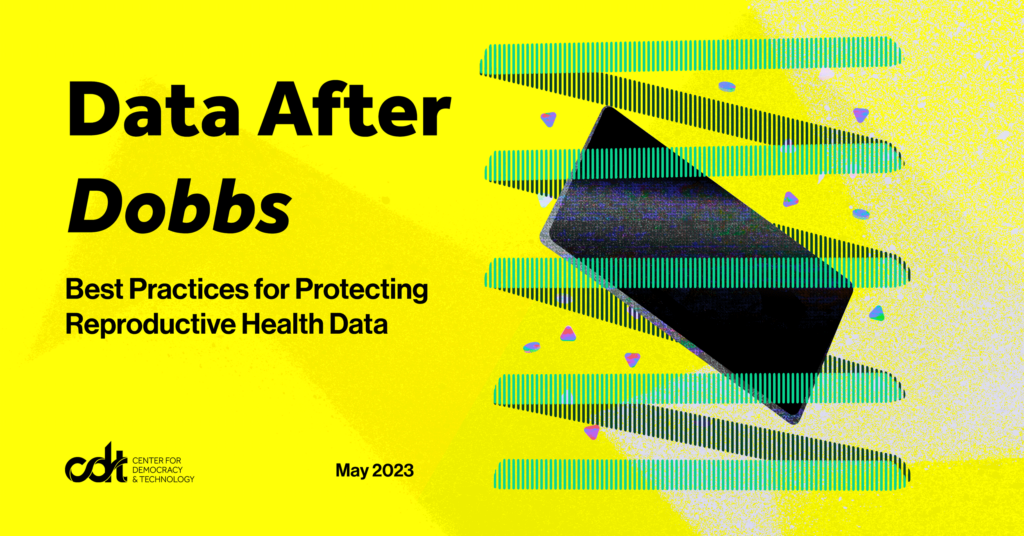 Lost in Translation: Large Language Models in Non-English Content Analysis
A new report from CDT examines the new models that companies claim can analyze text across languages. The paper explains how these language models work and explores their capabilities and limits. Read the executive summary in Arabic, French, and Spanish.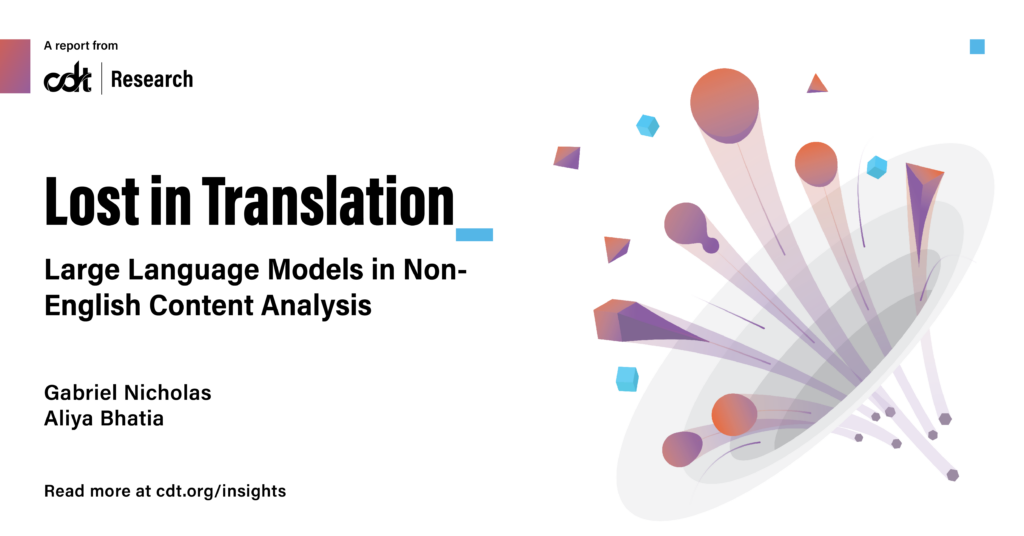 Shocking New FBI Political Surveillance Disclosures Highlight Need for FISA Reform
Recently, new disclosures related to Section 702 of the Foreign Intelligence Surveillance Act ("FISA") — a controversial warrantless surveillance tool set to expire at the end of this year— confirmed the worst fears of civil rights and civil liberties advocates, including CDT.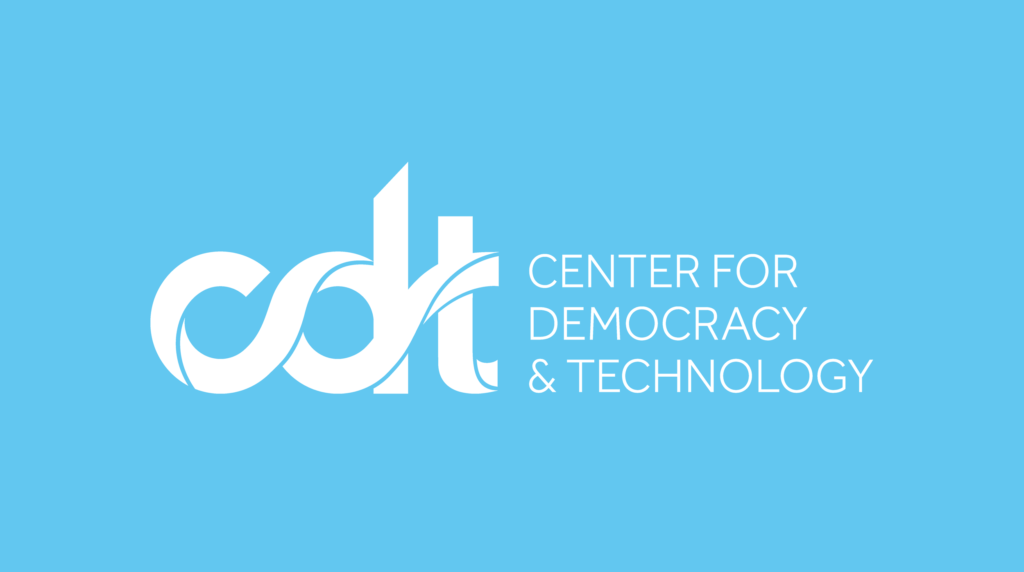 Coalition Urges WH to Ensure Federal Support for Local Police Isn't Used for Abortion Investigations
A CDT-led coalition of 54 civil and human rights, civil liberties, and reproductive rights organizations published a letter today urging the White House to make sure that support given by federal law enforcement to local police is not used to investigate and prosecute abortions.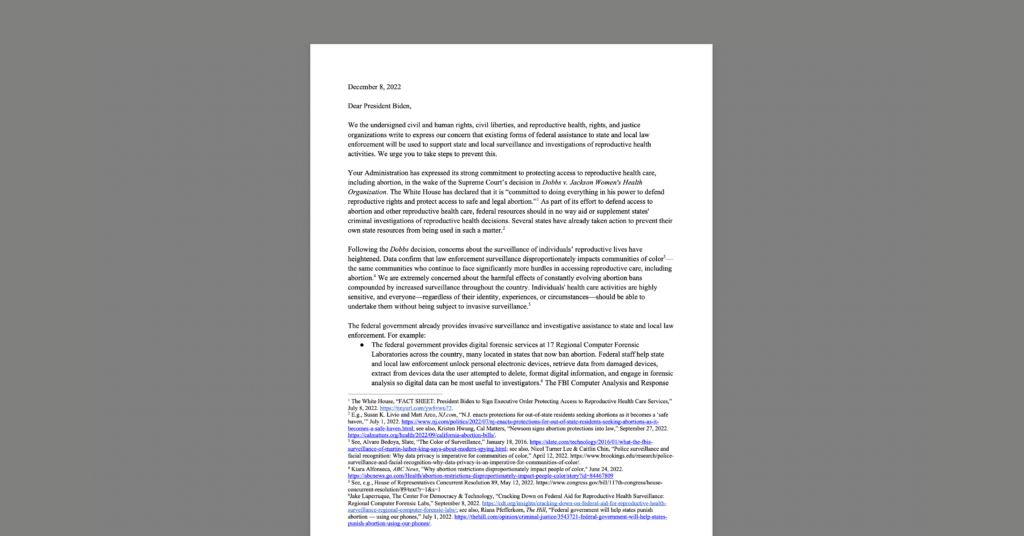 New Research on How Disinfo and Online Abuse Hinder Women of Color Candidates
A new CDT Research study, based on Twitter data from the 2020 Congressional elections, finds that women of color candidates in U.S. elections encounter mis- and disinformation and the worst kinds of online harassment at higher rates than other candidates.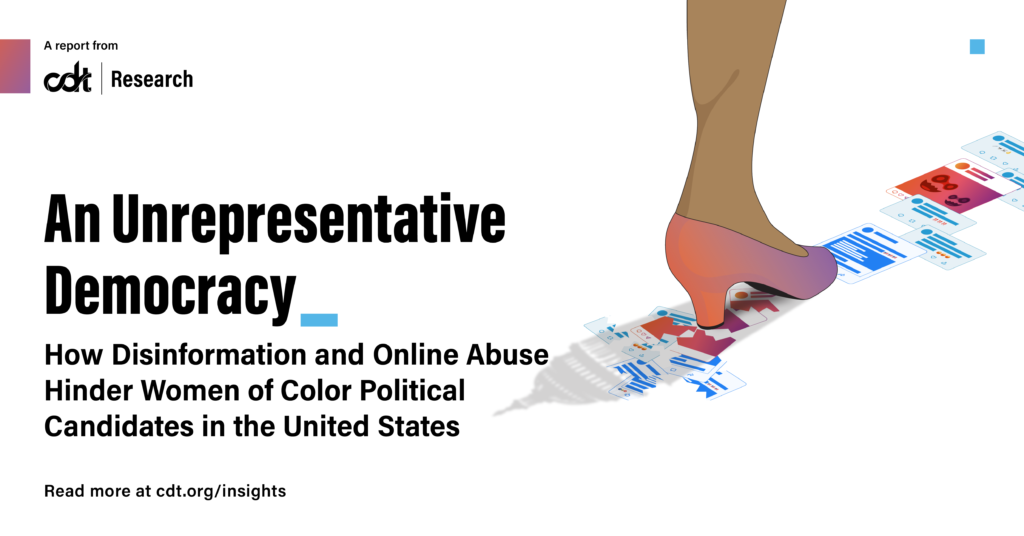 De-Weaponizing and Standardizing the Post-Election Audit
Post-election audits can be strongest way to generate public evidence that an election outcome was correct. But election deniers have weaponized post-election audits, calling for sham reviews that instead diminish confidence in elections. Our new report helps distinguish good post-election audits from bad ones & offers a path forward for improving post-election audits in 2024 & beyond.
Our Work Has Never Been More Important
At the Center for Democracy & Technology (CDT), we believe in the power of the internet. Whether it's facilitating entrepreneurial endeavors, providing access to new markets and opportunities, or creating a platform for free speech, the internet empowers, emboldens and equalizes people around the world.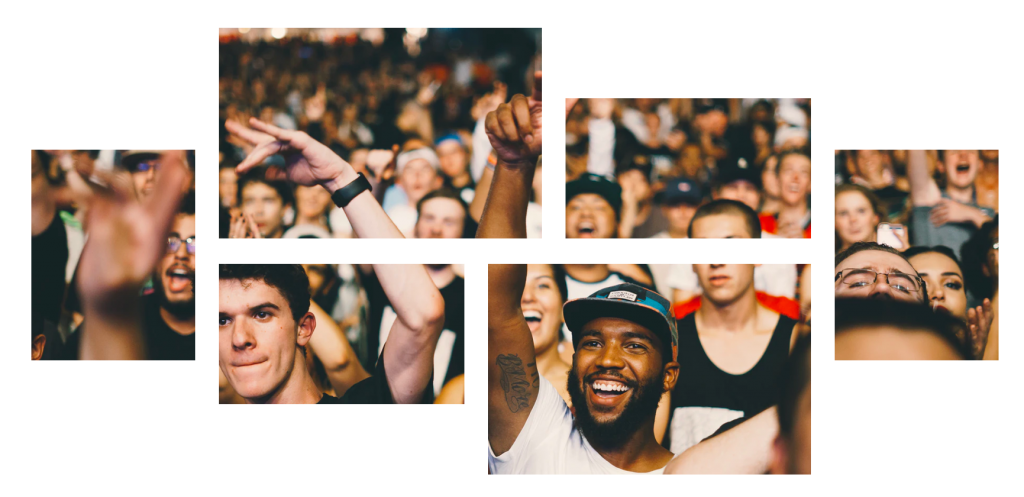 CDT's 2022 Annual Report
In 2022 – at a pivotal time for democracy – CDT was at the forefront, advancing a tech policy agenda focused on equity and democratic values. Read more about how we took advantage of the year's new beginnings in tech policy in our 2022 Annual Report.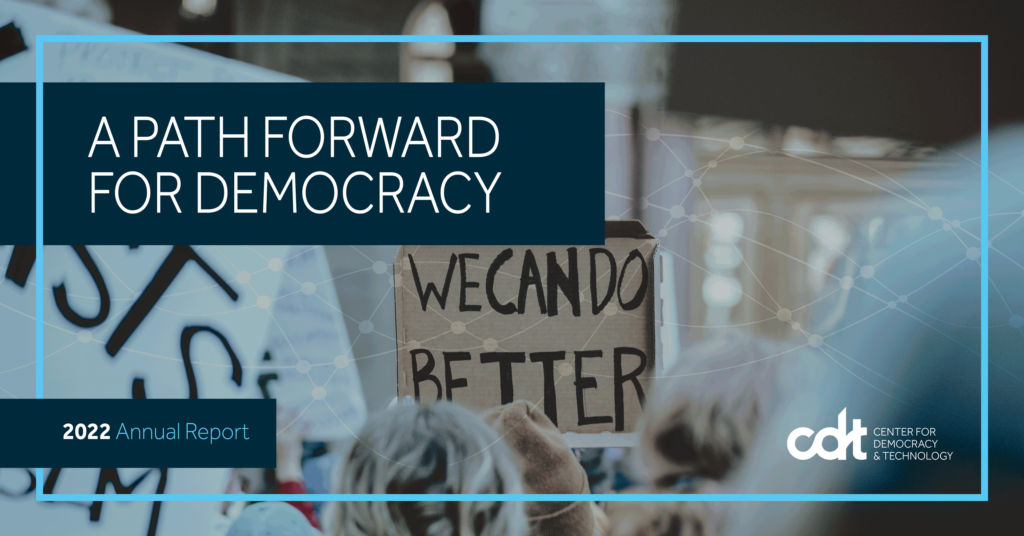 Who We Are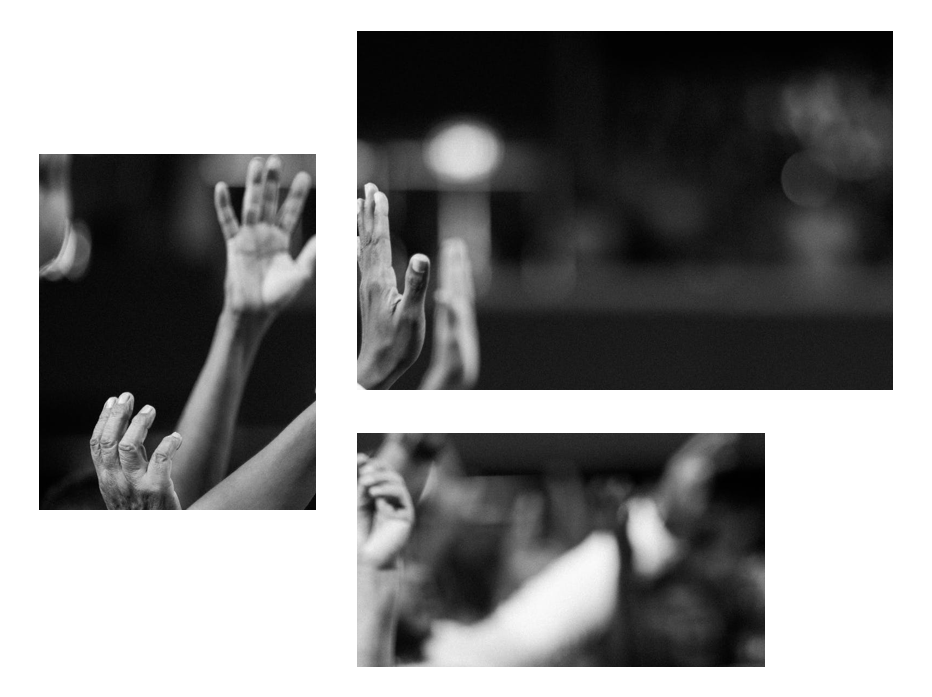 Our team of experts on both sides of the Atlantic has deep, cross-cutting knowledge and experience on issues relating to the internet and emerging technologies, including privacy, security, online expression, competition, and fostering healthy online civic space. We come from academia, private enterprise, government, and the nonprofit worlds to translate complex policy into action.
Check Out CDT'S Podcast – Tech Talk
Tech is all around you – and now, insights on the tech policies that are shaping your digital world can be added to your podcast playlist. You can find CDT's Tech Talk anywhere you find your favorite podcasts, including on Spotify, SoundCloud,  iTunes, Google Podcasts, Stitcher, and TuneIn.
Do you have a passion for finding innovative and practical solutions to technology policy challenges that align with civil rights, civil liberties, and democratic values? View our open opportunities.