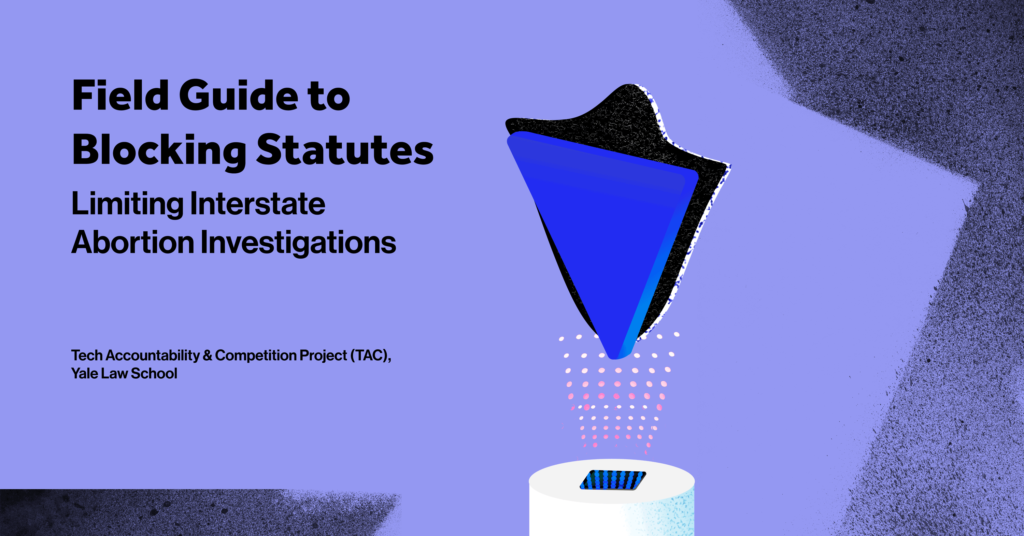 Implementation of state-level abortion bans in the wake of the Supreme Court's decision in Dobbs v. Jackson Women's Health Organization has raised challenging new questions for communications and technology companies. While many such companies are headquartered in right-to-choose states, they may nonetheless possess data that could be used as evidence against patients, providers and other parties of the violation of an out-of-state abortion ban. As such, law enforcement officials and other litigants in abortion-ban states have an interest in accessing data held by communications and technology companies as part of abortion-related investigations and legal proceedings.
At CDT's request, the Tech Accountability and Competition Project of the Yale Law School's Media Law Clinic has prepared a Field Guide to assist state legislatures that are contemplating legislation that protects information against compelled disclosure to assist with abortion-related litigation in states that have criminalized abortion. Right-to-choose states can use the Field Guide to avoid complicity in enforcement of out-of-state abortion bans by limiting cooperation in such matters by state officials and by in-state companies that provide communication services.
This Field Guide divides the features that drafters should consider including in such statutes into those that are "essential," those that are "advisable," and those that are "potentially useful." It notes as well that such statutes, if adopted, must be carefully tailored to the specific laws of the states in which they are passed.