2022 Annual Report: Letter from the CEO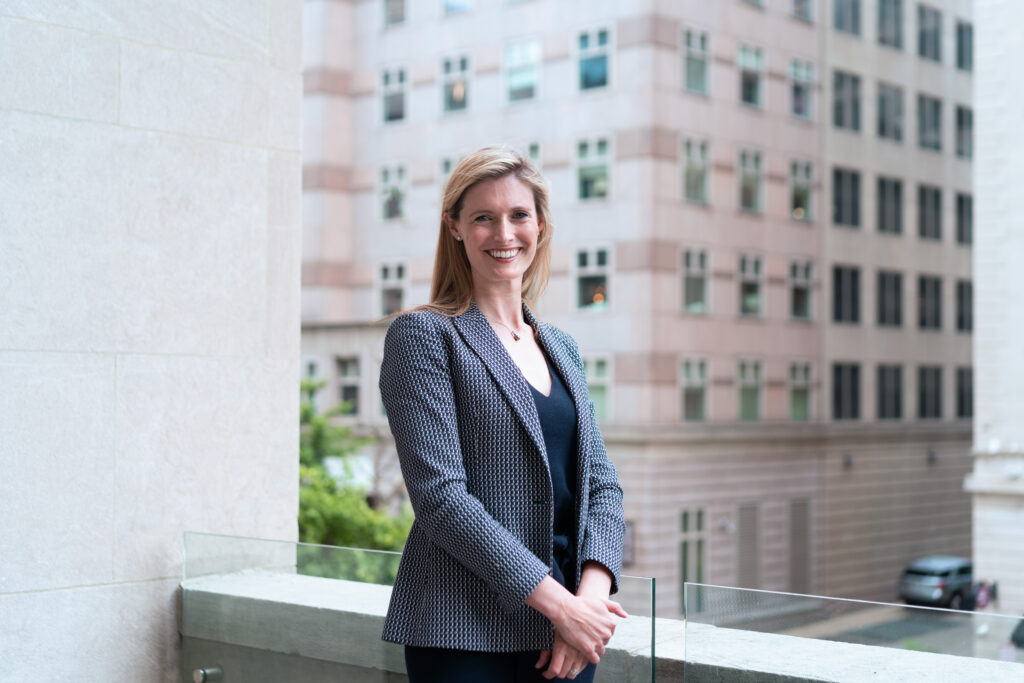 When Russia invaded Ukraine in early 2022, it underscored technology's importance for democracy and human rights. As Russia pursued its aggressive ground attack, it brought down a digital Iron Curtain, criminalizing dissent and limiting its citizens' access to foreign websites. CDT reminded governments worldwide that, even as countries impose sanctions on Russia, they should not shut down internet services that could help Russian people access information from the outside world.
The Biden Administration's inaugural Summit for Democracy created a symbolic moment for nations to come together in the face of growing authoritarianism in many regions. At the Summit, CDT called for tech issues to be central to the agenda, and for global leaders to set forth a rights-respecting, democracy-enhancing vision for technology governance in the modern world. Efforts to curtail the sale and use of spyware, support affordable communications services, and condemn internet shutdowns are essential. But we also urged democratic governments to lead by example, ensuring that their domestic tech policies protect people's privacy, support free expression, combat inequality, and foster a vibrant civic space.
There were many such policy conversations during a busy 2022. In Europe, policymakers finalized the Digital Services Act (DSA), landmark legislation that reimagines regulation of online platforms and will likely reverberate around the world. CDT Europe engaged in detailed advocacy towards the EU institutions, aligned civil society voices, and fought to improve protections for human rights and democracy in the final law. Meanwhile, in the U.S., CDT was at the forefront as Congress made progress on long-overdue bipartisan privacy legislation and ramped up discussions on AI.
Recognizing AI's transformative impact on society, CDT called for the White House and federal agencies to issue guidance on high-risk uses that impact civil rights, civil liberties, and economic opportunity. We were pleased when the Administration released its Blueprint for an AI Bill of Rights and the NIST AI Risk Management Framework, each with roadmaps for future work. CDT was also deeply engaged in other policy efforts on both sides of the Atlantic, from competition to children's safety to defending encryption and more, promoting solutions that protect people's rights to freedom of expression and privacy. 
Unfortunately, the U.S. Supreme Court dealt a major blow to Americans' right to privacy when it overturned Roe v. Wade in June. New state laws criminalizing abortion and authorizing "bounty hunter" lawsuits create unprecedented incentives for law enforcement and civilians to seek out people's private health information. CDT responded quickly: we launched a Task Force on Reproductive Health Information that brings together reproductive rights groups, healthcare providers, data privacy experts, and major technology companies to share information and best practices on ways to protect reproductive privacy and access to reliable information. We developed guidance and in-depth resources, emerging as a leading voice urging policymakers and companies to act. 
Throughout the year, CDT established and deepened the partnerships and collaborations that fuel our work. One of our core priorities is to ensure that "tech policy" conversations center the communities and issues directly impacted by technology. We were grateful to partner with a wide range of organizations, from workers' rights groups and unions, to civil rights and racial justice organizations, LGBTQ+ groups, disability rights groups, reproductive rights groups, educators and families to bring more voices into urgent policy debates about technology governance and design.
We were also proud to continue CDT's legacy working in diverse fora. We work closely with policymakers and regulators, but also engage directly with companies – working to understand real-world complexities and support better practices. In 2022, we held press briefings and participated in countless events to increase public engagement in questions of how technology impacts people's lives. We grew our research work, filed briefs in state and federal courts, and represented the public interest in multi-stakeholder processes around the world.
CDT's Global and European Boards, Advisory Council, Research Fellows, Collaborating Attorneys Network, coalition partners and staff make up a rich and diverse community. We're grateful to the funders large and small who make our work possible, and to the many expert voices who help us strengthen the path forward for democracy.
With gratitude,