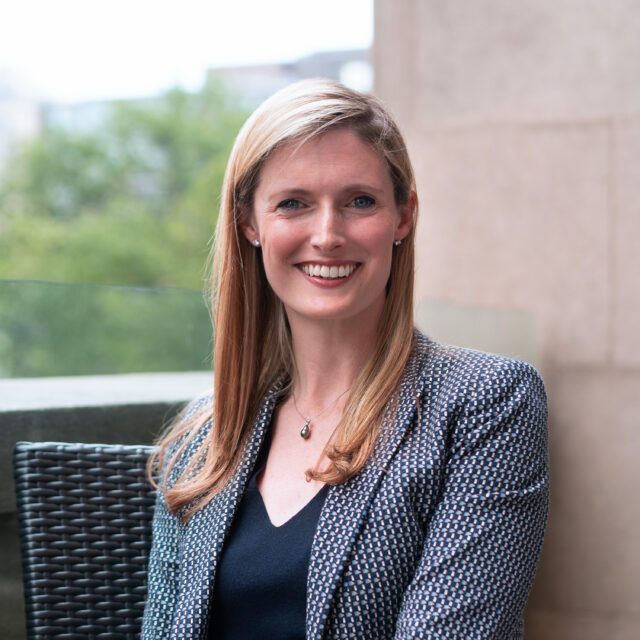 Alexandra Reeve Givens is the CEO of the Center for Democracy & Technology, a nonpartisan, nonprofit organization fighting to protect civil rights and civil liberties in the digital age. She is a frequent public commentator on ways to protect users' online privacy and access to information, and to ensure emerging technologies advance human rights and democratic values.
At CDT, Alex leads an international team of lawyers and technologists shaping technology policy, governance and design. CDT advocates to policymakers and the courts in the U.S. and Europe, engages with companies to improve their policies and product designs, and shapes public opinion on major tech policy issues.
Alex previously served in the United States Senate, as the chief counsel on the Senate Judiciary Committee covering innovation and consumer protection. Prior to joining CDT, she was the founding Executive Director of Georgetown University's Institute for Technology Law & Policy, where she set the Institute's research agenda, and directed its public convenings, research activities, and strategic development. Alex began her career as a litigator at Cravath, Swaine & Moore in New York City, and taught for nine years as an adjunct professor at Columbia Law and Georgetown Law.
Alex serves as Vice Chair of the Christopher & Dana Reeve Foundation. She holds a B.A. from Yale University and a J.D. from Columbia University School of Law. You can find her on Twitter and LinkedIn.