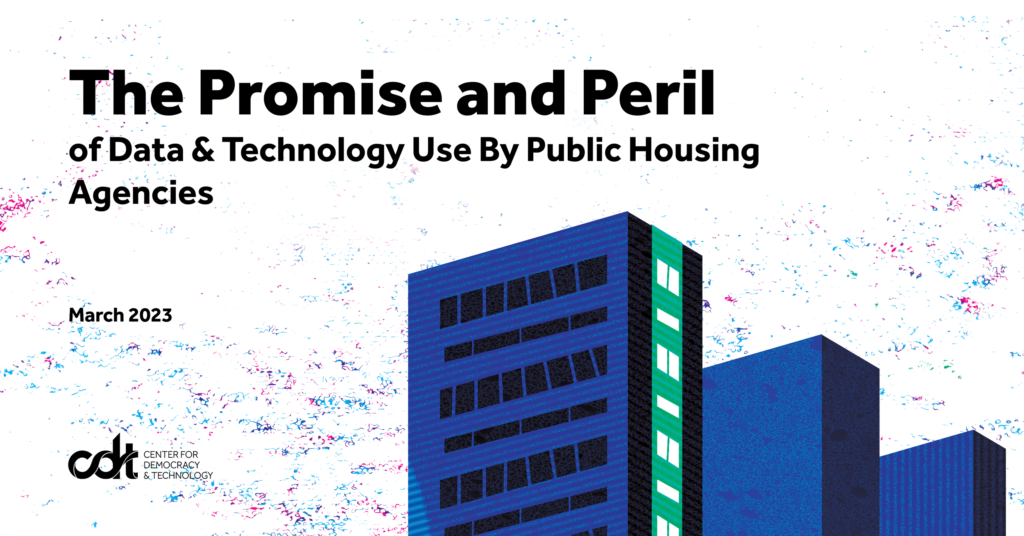 Like many sectors, public housing agencies are turning to data and technology in order to work more quickly and effectively. For example, to support regulatory enforcement, they are using data analytics to identify housing with a higher risk of property violations. To provide benefits, they use web portals and digital applications to streamline the process of finding and applying for opportunities.
However, these uses of data and technology also present risks. One potential risk is that data-driven techniques introduce unintended bias. Another risk is that the provision of technology services by third parties could result in the misuse of data and a loss of trust in public housing agencies.
This report outlines ways in which technology can assist in the work of public housing agencies, as well as the attendant risks. The report will recommend several steps that public housing agencies can take to mitigate these risks, including community engagement, privacy practices, and vetting of third-party services.