Women's History Month Forum
Location
2044 Rayburn House Office Building
45 Independence Avenue Southwest
Washington, DC 20515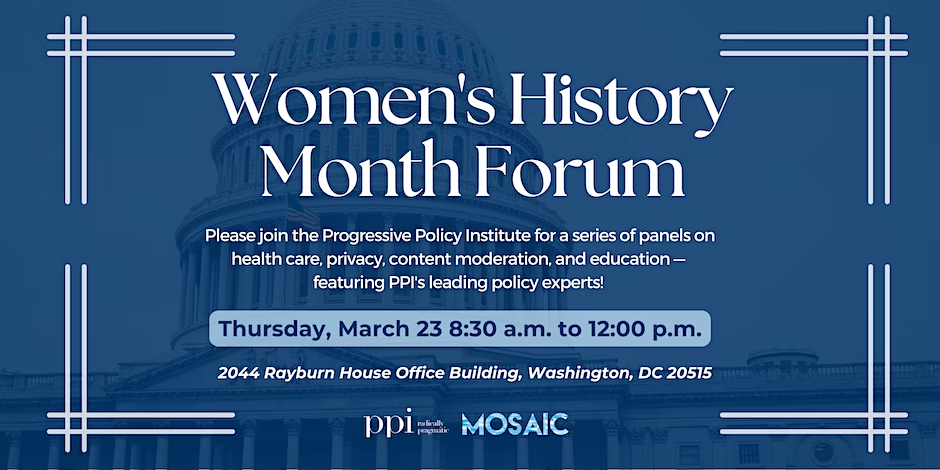 Time: 8:30am – 12pm EDT
Date: Thursday, March 23, 2023
In celebration of Women's History Month, the Progressive Policy Institute (PPI) is hosting a series of panels to discuss policy issues affecting American women and families. The forum seeks to elevate women's voices in policy, and will feature PPI's policy staff as well as esteemed guests from an array of policy fields.
Privacy in a Post-Roe World
---
This panel features special guest Congresswoman Suzan DelBene (D-WA), as well as panelists Alexandra Reeves Givens (President & CEO, Center for Democracy and Technology) and Sonia M. Suter (Professor and Founding Director of the Health Law Initiative, George Washington Law School). Following the repeal of Roe, many state and local governments have since passed legislation that criminalizes abortion care. This panel, moderated by PPI's Erin Delaney and Jordan Shapiro, will focus on the future of access to health care resources, the tech sector's response to securing personal health care data, and what tools are currently available to consumers to protect their health and privacy.