Tech Prom 2021 – Photo Gallery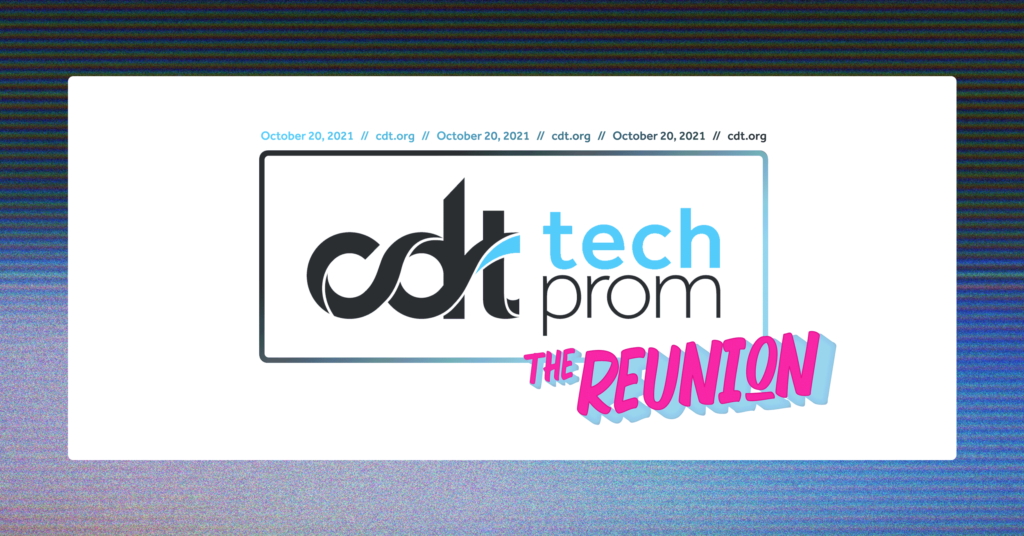 Thanks to all who joined us for a successful Tech Prom: The Reunion!
Because of your support, CDT welcomed over 500 guests, both in-person and virtually, from across civil society, industry, government, and academia.
Please enjoy the below photos from this year's event. We hope you can find yourself and relive some of the great memories of the night!
We hope you'll join us again for next year's Tech Prom, on October 6, 2022. If you want to discuss Tech Prom or learn more about CDT, please contact us at [email protected].