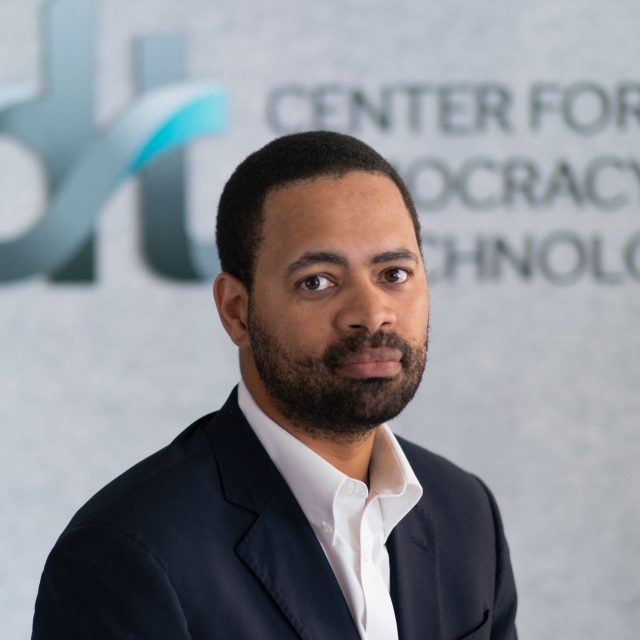 Deputy Director of the Internet Architecture Project
Maurice Turner was the Deputy Director of the Internet Architecture Project at the Center for Democracy & Technology, a Washington, DC-based non-profit advocacy organization dedicated to ensuring the internet remains open, innovative and free.
Supporting work across all of CDT's programmatic areas, Turner focuses on the Election Security and Privacy Project identifying and updating election cybersecurity practices and infrastructure, and working through potential remedies. Turner brings a unique mix of formal education and practical work experience in technology and local, regional, and national policymaking to the Internet Architecture project. After receiving a bachelor's in political science from Cal State Fullerton, he went on to earn a master's in public administration from the University of Southern California focusing on emerging communication technologies, privacy, and civic engagement. In addition, he holds a graduate certificate in cybersecurity strategy from Georgetown University.
Nearly a decade of municipal management experience is complemented by numerous private-sector technology positions, fellowships, and internships. As a TechCongress Congressional Innovation Fellow in 2017, he served the Republican staff of the Senate Homeland Security and Governmental Affairs Committee (reporting to Chairman Sen. Ron Johnson) supporting on cybersecurity issues. His previous employers include the City of Newport Beach, EarthLink Municipal Networks, Center for Democracy and Technology, Coro Foundation, United Medical Center Hospital, U.S. Department of Transportation, and Apple. Turner has been a technology enthusiast for over 30 years and is committed to leveraging new technologies to increase government effectiveness and community engagement.