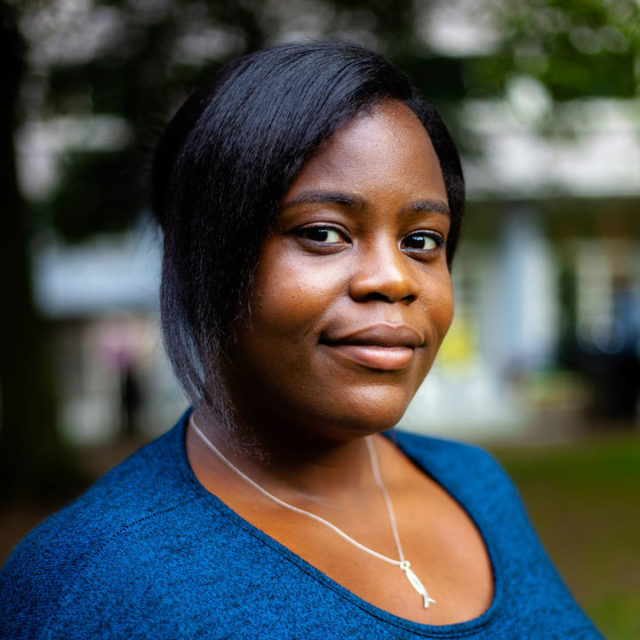 Asha Allen
Advocacy Director for Europe, Online Expression & Civic Space
Asha Allen is the Advocacy Director for Europe, Online Expression & Civic Space at CDT, where she helps lead our work on issues at the intersection of online expression, civic engagement, and technology.
Prior to joining CDT, Asha worked as Policy & Campaigns Officer at the European Women's Lobby, the largest women's civil society organisation in Europe, where she served as the Secretariat's sole digital policy expert. In this role she led the organisation's efforts in bringing forward legislation on ending online abuse against women; most significantly coordinating the #HerNetHerRights Campaign, which reached over 3 million people globally. She simultaneously developed the organisation's long-term strategy for political engagement in the field of gender mainstreaming of EU digital policies.
Asha emerged into this area having worked as policy assistant in the field of gender-based violence. She served as project coordinator in collaboration with UN Women on the Implementing Norms, Changing Minds project focused in the Western Balkans and Turkey, as well leading advocacy to support the Council of Europe Istanbul Convention on Domestic Violence. As a researcher, she published analyses on the intersection between online discourse and the securitisation of migration, and the online facilitation of human trafficking.
Whilst in the UK, Asha spent several years in the private sector, working in business development for the largest ISP in the UK, where she also supported the regional office's participation in UK Government Building Digital Campaign. Alongside serving as office and client relations lead for Direction Law LLP.
Beyond this professional capacity, Asha has spent several years as a digital rights advocate, utilising a strong intersectional lens, to ensure the online space respects human rights and facilitates transformational social change. Asha is one of six women who front the Who Writes the Rules Campaign, is a prominent international speaker, and regularly consults the private tech and political sectors in the area of eradicating online harassment or abuse.
Asha completed an internship in the European Parliament and holds a BA in American Studies and MA in Transnational Studies from the University of Kent. Alongside an MSc in European Studies from KU Leuven, where she specialised in transnational and global perspectives, international human rights law, and EU policy making.