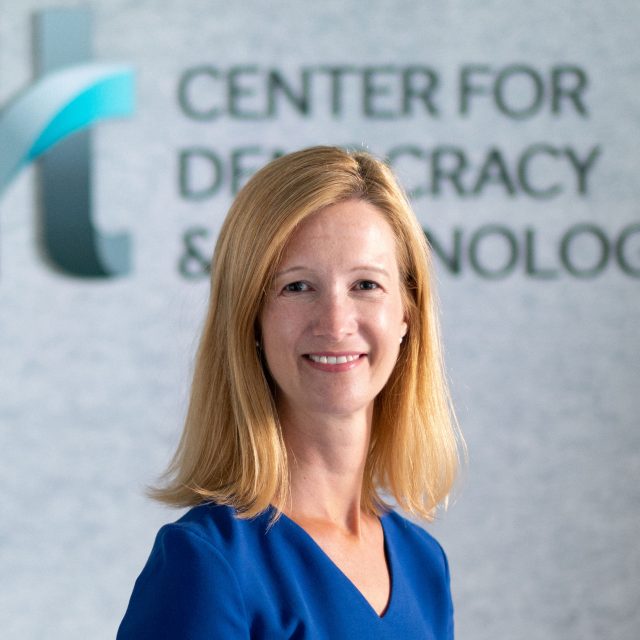 General Counsel and Senior Fellow for Competition, Data, and Power
Avery Gardiner was the General Counsel and Senior Fellow for Competition, Data, and Power at the Center for Democracy & Technology (CDT). She led the organization's affirmative litigation and amicus brief work, as well as the organization's competition policy project. She also manages legal risks for the organization.
Avery's competition work examined the policy and legal implications of competition issues in the digital world, particularly with regard to data accumulation, consolidating tech markets, and digital platforms.
Prior to joining CDT, Avery was the chief legal officer and co-president of another national non-profit. She served in the Antitrust Division at the Department of Justice as both a Trial Attorney and Counsel to the Assistant Attorney General for Antitrust, where her work included representing the U.S. government in court, litigating merger cases, investigating allegations of anti-competitive conduct, and advising on case resolutions. She also worked at the law firms of Kirkland & Ellis and WilmerHale, where she advised clients and litigated cases for technology, pharmaceuticals, logistics, and other clients, and she was an in-house competition lawyer for Verizon for five years.
Avery began her career as a consultant with McKinsey & Company. She has appeared extensively in media, including Fox News, NPR, the New York Times, Associated Press, Washington Post, and others. She is a graduate of Harvard University and Harvard Law School. Avery lives in Washington, DC with her two daughters.