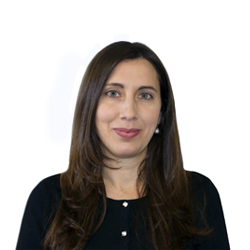 Sarah St.Vincent
Human Rights and Surveillance Legal Fellow
Sarah St.Vincent was CDT's Human Rights and Surveillance Fellow.  Her work focused on ensuring that surveillance practices comply with international and regional human rights laws.
Before joining CDT in 2014, Sarah served as a short-term clerk for Judges Xue Hanqin and Giorgio Gaja of the International Court of Justice, a United Nations court that adjudicates cases between countries and provides advisory opinions about issues of international law.  Previously, she worked as a staff lawyer and Skadden Fellow at the Advice on Individual Rights in Europe ("AIRE") Centre in London, where she provided legal advice and representation to clients under EU law and the European Convention on Human Rights.  During law school, she worked as a legal intern for the UN Program at the Geneva secretariat of the International Commission of Jurists, and for the Liberty and National Security Project at the Brennan Center for Justice.
Sarah holds a B.A. in English literature and Asian studies from Swarthmore College and an M.A. in East Asian studies from Harvard.  She earned her J.D. at the University of Michigan Law School, where she was a member of the Law Review.  She is a member of the New York bar.