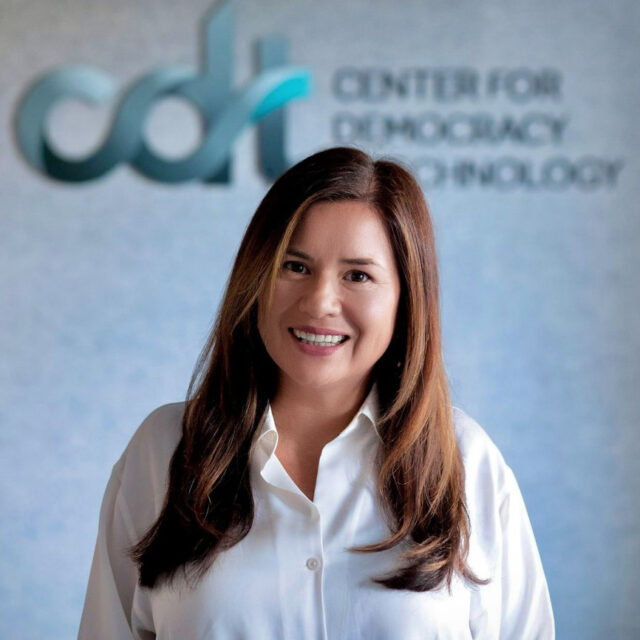 Maria Isabel Villamar
Director of Finance & Staff Operations
Maria Isabel Villamar served as CDT's Director of Finance & Staff Operations, where she not only worked to ensure that its finances are in perfect order but also led staff operations to recruit and retain top talent who are dedicated to advancing CDT's mission.
As part of her leadership for CDT's finances, she empowered CDT's project teams to excel through transparent, responsive, and inclusive financial processes as well as led CDT's budgeting process and annual financial audit and tax return. In support staff operations, she collaborated with hiring managers and the CEO to develop and oversee processes for hiring new staff, direct CDT's employee benefits program, with focus on providing competitive benefits at a reasonable cost, and proactively resolve a range of employee matters.
Prior to joining CDT, Maria Isabel led finance and operations work at multiple nonprofit organizations and in the private sector in the New York and Washington D.C. markets.
Maria Isabel is a Certified Public Accountant (CPA) and holds a Bachelor of Science from Queens College.
When she isn't making CDT a great place to work, she enjoys to travel, taking long walks, and she lives in the DC Metro area with her daughter.