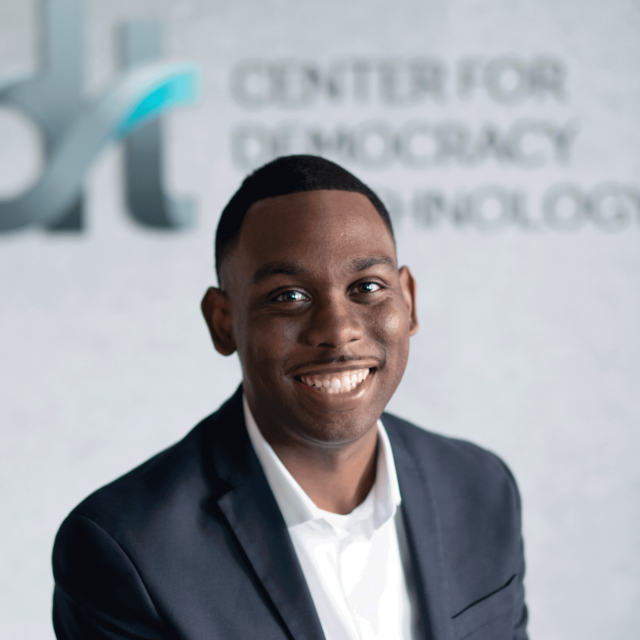 Jamal Magby
Partnerships Manager
Jamal is the Partnerships Manager for the Center of Democracy (CDT), where he is responsible for strategic outreach to and engagement with new and existing external stakeholders and partners. 
Prior to joining CDT in the summer of 2019, Jamal worked as a Partnership Associate for a local nonprofit, where he helped to provide healthy food options to communities in need. 
Jamal is a graduate of Norfolk State University where he studied Communications and Marketing. He currently lives in Washington, DC where he is an avid jogger.