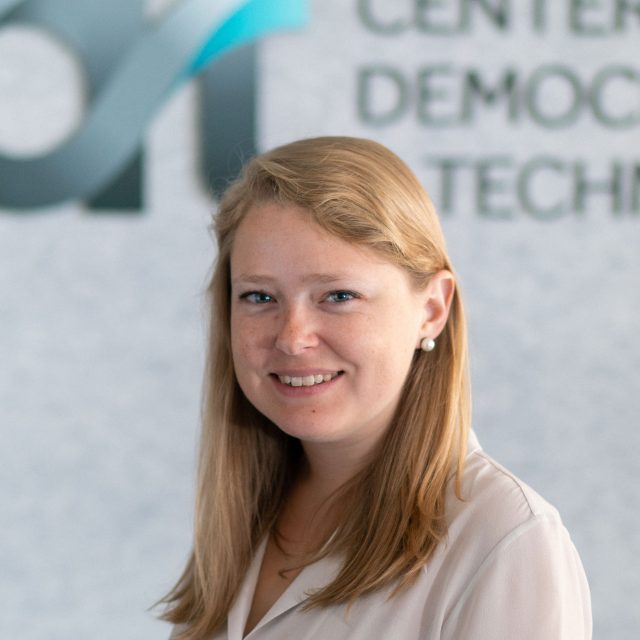 Elizabeth Remy
Development Manager, Individual Giving & Stewardship
As the Development Manager for Individual Giving & Stewardship, Elizabeth works to align individual interests with the incredible work CDT does to promote democracy and individual rights.
Prior to joining CDT in July 2019, she was the Development Associate at Society for Science & the Public, supporting the Individual Giving & Membership team, as well as the Major Gifts team. She also has experience in events and database management.
Elizabeth holds an M.A. in Museum Studies with a focus on nonprofit administration and fundraising from the Cooperstown Graduate Program at SUNY Oneonta, and a BA. in Art and Architectural History from Roger Williams University.
And yes, she is more than happy to show you pictures of her beagle.