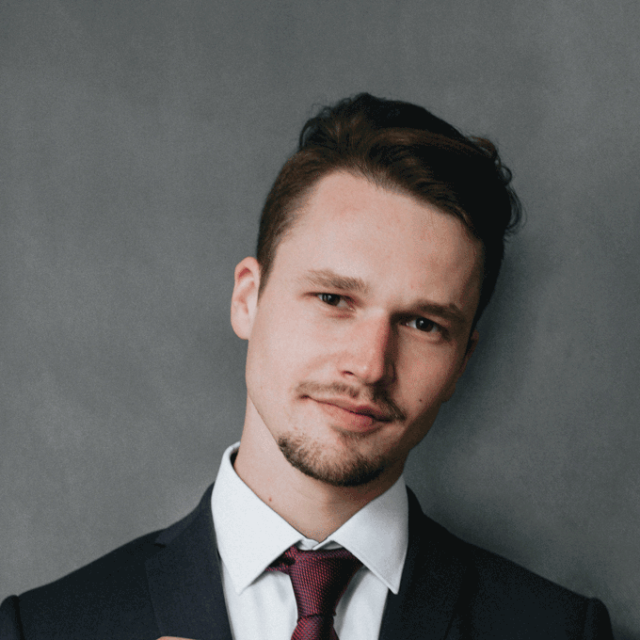 David Nosák
Policy Officer, Europe Office
David served as CDT's Policy Officer, Europe Office of CDT in Brussels. He was responsible for monitoring and analyzing EU regulatory developments within the digital sector, liaising with relevant Members of the European Parliament and representatives from the European Commission and co-organizing meetings and events with other appropriate stakeholders in Brussels. Additionally, he did ad-hoc research and drafted articles or blog posts on related topics. He reported directly to Iverna McGowan, Director, Europe Office of CDT.
Prior to joining CDT, David worked as an intern and later Accredited Parliamentary Assistant to a Czech MEP and focused on files in the IMCO (Internal Market and Consumer Protection) and AFCO (Constitutional Affairs) committees. His job involved analyzing legislative documents, drafting amendments and participating in the interinstitutional negotiations, as well as communicating and consulting relevant stakeholders ranging from private companies and NGOs to the other EU institutions and various governmental bodies. Additionally, he was involved in everyday tasks like drafting interpellations, preparing speeches and creating social media content.
David is educated in the field of international management and business. He gained his master's degree at the University of Economics, Prague, and attended exchange semesters in the Netherlands and Brazil before moving onto his internship in Belgium. Apart from his professional development in Brussels, he engages in the topic of human rights and co-organizes a yearly multi-genre nonprofit festival back in the Czech Republic that commemorates the 1989 Velvet Revolution and promotes freedom and democracy. He is also generally enthusiastic about new technologies and is a passionate 'electric unicyclist'.