Happy Holidays from CDT's Student Privacy Team!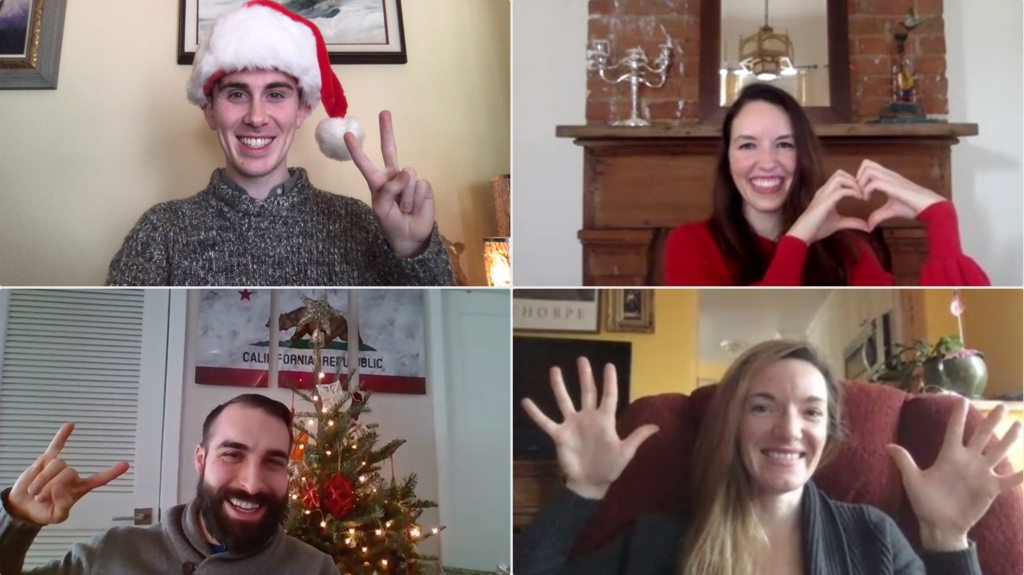 As we enter the holiday season, we wanted to spend a moment reflecting on the past year from a personal perspective as well as a professional one. 2020 has brought tremendous transformation to the education community, changing the lives of students, teachers, school staff, and families. We are inspired by the incredible resilience this community has demonstrated in the face of these circumstances, which in turn challenges us to invest all the more deeply in our own work supporting it.
On a more personal note, this year has also brought change and transformation to the Student Privacy team at CDT. Like everyone else, we've pivoted our workstreams and project plans to respond to the dynamic circumstances that impact schools and students. We've also welcomed two new team members, Hugh Grant Chapman and Cody Venzke, who have still not yet met the rest of the team in person despite joining CDT nearly eight months ago—rather, we now find ourselves spread across Louisiana, New Mexico, Missouri, and Washington, DC. Despite the strange circumstances of this growth, we've bonded as a team over our shared concerns for kids across the U.S. and our passion to see education technology done right.
This ultimate goal—to champion the wellbeing of children by fostering the best learning environment possible—has helped guide us through the winding, unexpected journey of 2020. The past year, unfortunately, has demonstrated that student privacy issues are still far too common and hold far too much destructive potential. We hope to see fewer of these incidents next year, and we work toward a future where students can reap the benefits of safer, healthier, more effective technology ecosystems.
2020 has been a long year, but it is at last drawing to a close. We take comfort in knowing that the end is in sight, and until then we extend our deep gratitude to the teachers, paraprofessionals, administrators, IT professionals, and other education practitioners on the front lines of caring for the country's children. Thank you, and happy holidays.
— Elizabeth, Cody, Hannah, and Hugh