FOSI 2022 Panel – "Making Age Assurance a Reality"
Location
Google London
6 Pancras Square
London, UK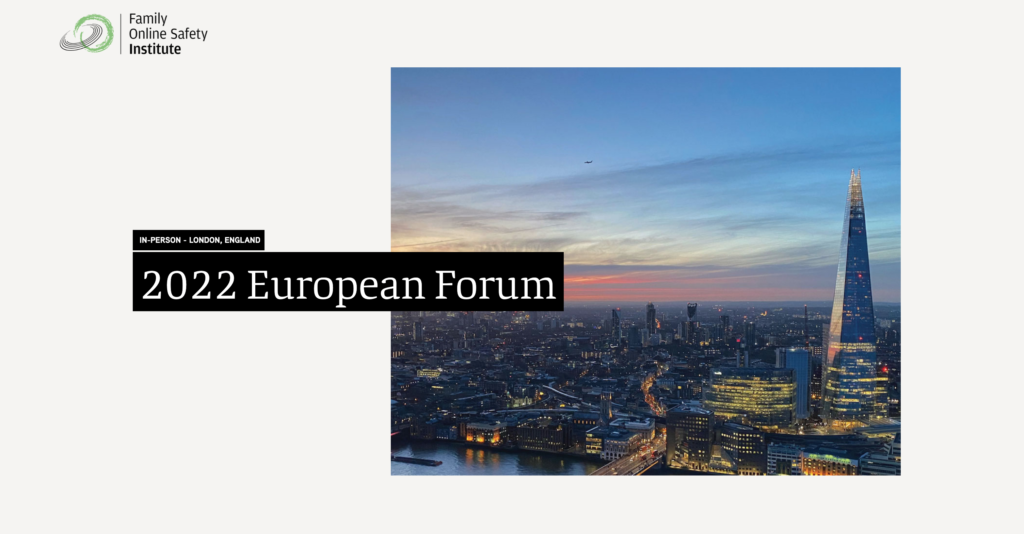 Join FOSI in-person for their 2022 European Forum, "Online Safety: A Transatlantic View" on Thursday, June 23rd. This half-day conference will convene leading voices across the industry, government, and nonprofit sectors to discuss the state of online safety in the US, UK and Europe.
Plenary Panel – "Making Age Assurance a Reality"
Date: June 23, 2022
Time: 11:55 AM (GMT+1)
IN-PERSON – GOOGLE, 6 PANCRAS SQUARE, LONDON
As governments begin to require online platforms and services to offer age-appropriate content and experiences, a fundamentally important and complicated question arises: how do companies know how old their users are? Age assurance and verification are at the nexus of creating safe and appropriate online experiences for all users while attempting to minimize data collection and processing. This expert panel will explore some of the top age assurance techniques as they discuss the best practices and tradeoffs of establishing safe, engaging, age-appropriate experiences for users.
Speakers:
Stephen Balkam, FOSI (Moderator)
Asha Allen, Center for Democracy & Technology, Europe
Iain Corby, Age Verification Providers Association
Almudena Lara, Head of Child Safety Public Policy, Google
Dr. Elizabeth Milovidov, The LEGO Group
Dr. Rachel O'Connell, TrustElevate