2020 Annual Report: Letter from the CEO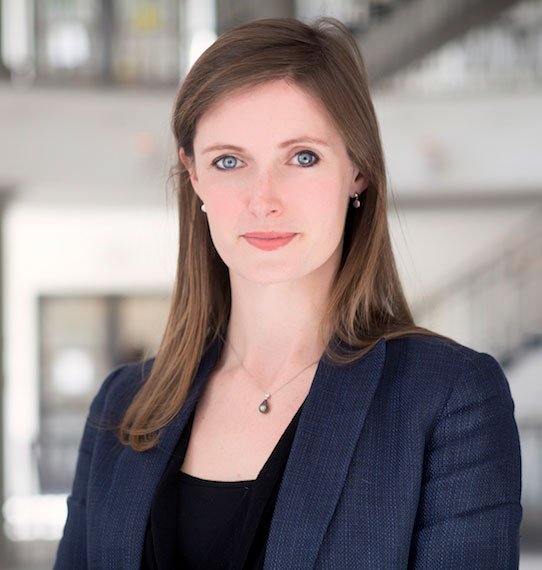 "BRIDGING THE DIVIDE"
The crises of 2020 will forever shape the people and organizations who lived through this challenging year. The devastating impact of the COVID-19 pandemic coincided with a long overdue reckoning over racial injustice. These crises were compounded by political instability that shook the foundations of our democracy, ultimately spilling into violence at the U.S. Capitol Building in January 2021.
These events dramatically highlighted the complex relationship between democracy and technology in modern life. Social media played an essential role in the growth of the #BlackLivesMatter movement, yet hate speech, disinformation, and voter suppression efforts continue to harm people of color online. Police body camera footage let the world bear witness to the murder of George Floyd, but many policing technologies continue to threaten civil rights and civil liberties, especially for historically marginalized communities. Technology helped millions of children attend school remotely during the pandemic, but also revealed how far we have to go to achieve an accessible, affordable internet for all.
At the Center for Democracy & Technology (CDT), we take these challenges as a call to action. It's why the theme of this year's annual report is Bridging the Divide. In 2020, we engaged directly with the tensions between democracy and technology, fulfilling our mission of putting democracy and individual rights at the center of the digital revolution.
Responding to the pandemic, we launched our COVID-19 Data for Life and Liberty Task Force, advised school officials on privacy and equity in remote learning, and advocated to protect the privacy of consumers' health data. To fight mis- and disinformation online, we sued the Trump Administration to make clear that social media companies should be able to respond to misinformation and voter suppression on their platforms without facing punishment from government officials who dislike those efforts. We partnered with election officials to promote secure practices and protect the integrity of the election.
These initiatives — and others described in this report — reflect CDT's mission to ensure that technology works for people: to advance laws and policies that empower individuals to use technology for good, while protecting against invasive and discriminatory uses. This work must expressly recognize that people don't experience the benefits or risks of new technologies equally.
In 2020, we deepened our commitment to centering questions of equity across all our projects. We expanded key workstreams on algorithmic discrimination, the impact of surveillance technologies on historically marginalized communities, and the experiences of underrepresented voices participating in online speech. We were proud to collaborate with civil rights and tech policy organizations in developing new Civil Rights Principles for the Era of Big Data, a civil rights and technology agenda for the 117th Congress, and other efforts to ensure that equity and social justice take center stage in tech policy debates.
If 2020 was a year marked by division, we aim to make 2021 and beyond a time for unity. At CDT, our success has always been grounded in collaboration: bringing together policymakers, civil society advocates, technologists, company decision-makers, and affected communities to forge meaningful policy solutions. We are deeply grateful to our Board, Advisory Council, Fellows Program, working groups, donors, and partnerships that help us do this every day.
As we emerge from this hard year, we look forward to working with all of you to "bridge the divide" between democracy and technology in new ways that realize the full potential of both.
With gratitude,
Alexandra Reeve Givens